please update your bookmarks!
click banner for the new site and new sections
THIS PAGE IS ACTIVE BUT WILL NOT BE UPDATED, PLEASE GO TO THE MAIN SITE. YOU WILL BE AUTOMATICALLY TAKEN THERE IN 5 SECONDS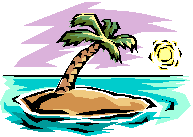 This page will give a quick "at a glance" statistics for many of the most commonly kept aquarium fish. Most photos are from the: Eyewitness Handbooks: Aquarium Fish; The visual guide to more than 500 marine and freshwater fish varieties, by Dick Mills.


Fish Statistics

.


Return to African Cichlids




Back to Top



Mailed Catfish




Synodontis Catfish




Back to Top





Back to Top


Navagation panel.

Email: badman2nd@hotmail.com