please update your bookmarks!
click banner for the new site and new sections
THIS PAGE IS ACTIVE BUT WILL NOT BE UPDATED, PLEASE GO TO THE MAIN SITE.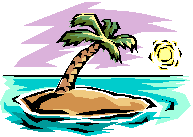 CREDITS
I would like to publicly acknowledge and give thanks to the following publications and web sites. without their help, photos and reference material this site would not be possible





Reference material

Exotic Tropical Fishes
T. F. H. publications.
Cichlids from eastern Africa.
Tetra press.
Aquarium Fish.
Barrons.
DR. Axelrod's Atlas of
freshwater aquarium fishes.
T. F. H. publications.
Dr. Sterba's
Aquarium Handbook.
The pet library, ltd.
Aquarium plants
Tetra press.
Advanced Aquarist Guide.
The Pet library.
Freshwater and Marine
Aquarium
R.C. modeler corp.
Aquarium fish
Eyewitness handbooks

The Encyclopedia of Aquarium fishes in color

The following web sites have been a great help in the making of this page and I wish to thank them here.
A special note of thanks goes out to a good friend Jay, without whom this page would not exist.

This fine person made most of the wonderful backgrounds located throughout my site. Visit her page to get some beautiful backgrounds of your own.





Badmans Tropical Fish banners were made with care by this very nice person. Visit here to have your own banner custom made for you.



If I have forgotten anyone please let me know so I can add you. All photos I believe are in the public domain, and credit is given to those that I knew the source of. If you need any removed please let me know and I will do so.

the following sites have graciously allowed me to use some photos from their pages.



Navagation panel.

Email: badman2nd@hotmail.com